Customize the Placement of the dotScribe Suggestion Window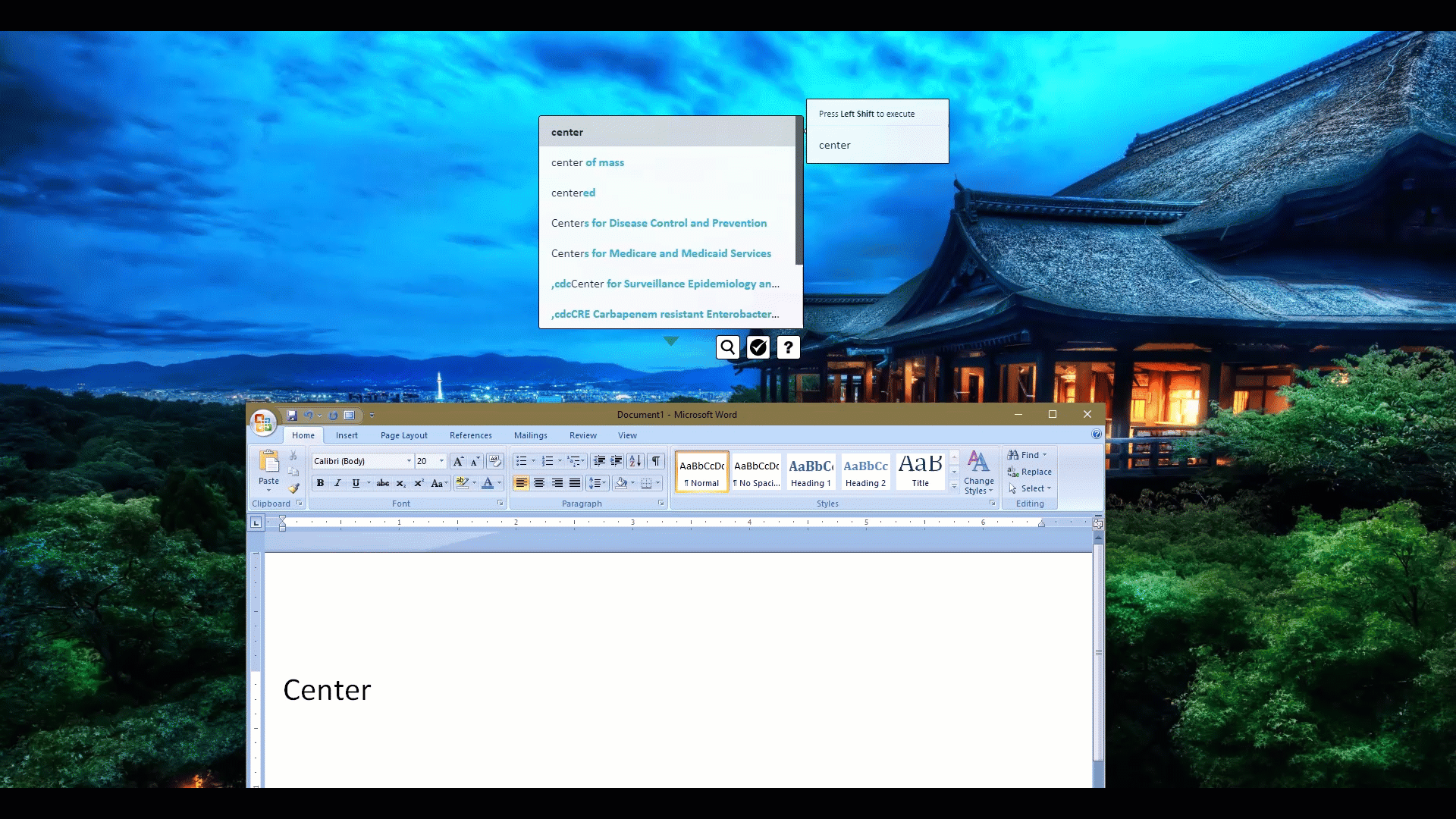 To change the placement of the dotScribe autocomplete suggestion window,
Click the dotScribe icon on your computer toolbar.




Click settings.




Click the drop-down for Autocomplete Position"




Choose either "Top Left", "Top Center", or "Top Right"



We hope this article answered your question and helped you learn more about using dotScribe. Visit our
help center
for more helpful knowledge base articles and start saving time with dotScribe today.
Related Articles

Help! I can't find the right phrase.

When you try to find a phrase in dotScribe's autocomplete suggestion window, if you don't find it immediately, try typing a few more keystrokes (without using the spacebar). This should help you find the appropriate phrase you are looking for. See ...

How do I reset the desktop suggestions?

If you notice an error with your dotScribe suggestions, you can reset the suggestions window in a few easy ways: Press the ESCAPE key twice Press the spacebar, enter, or another non-character key (that isn't your execute key) Click anywhere outside ...

How to Sync Your Phrases

Each time you exit and reopen dotScribe on your desktop, it automatically syncs with your Online Library as the "Logging In" window is displayed. While live sync is planned, it is currently unavailable. If you add a new phrase or edit a phrase in the ...

Turn dotScribe Suggestions Off and On

When working on your computer, there will be times that you will want to quickly turn off dotScribe suggestions. Turning off dotScribe suggestions is also a great way to reset the app if the suggestions are not loading correctly or have started to ...

Choose Your Execute Key

Settings allow you to control how many suggestions appear, where your suggestions appear, and your execute key (the key that allows you to select a suggested phrase). Left CTL is the default Confirm Key to avoid interference with other programs. Find ...